Help: Stolen 4 Runner with Trek Mtb Inside
Aloha Athletes,
Amy Bennett-Eck had her Toyota 4 Runner stolen from her parking garage (with security) in Kailua overnight. Inside she had already packed her gear for riding up at Peacock on Saturday, including her Trek Top Fuel Mtb. 
SILVER 4 Runner with an NRA sticker and LIFE IS GOOD logo on the back. Lic JWR665 w 2009 Trek Top Fuel MTB inside. 
She is training for Xterra World's over on Maui, the same weekend as the Peacock 54. Her bike is mainly black and red. 
Please keep your eye out for either bike or 4-Runner on Craigslist, trails, e-bay or ???
Thanks!
Aloha, Bob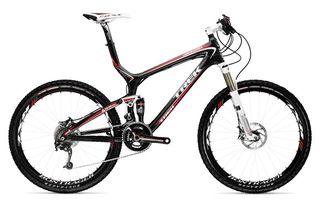 Details on her bike:
Top Fuel 9.9 SSL™FRAMESETSize15.5"FrameOCLV Red Carbon w/ABP Race, Full Floater, magnesium EVO Link, oversized bearings, 100mm travelFront SuspensionRockShox SID World Cup w/remote Push Loc lever, Carbon Power Bulge, dual air, Motion Control, rebound, alloy steerer, 100mmRear ShockDT SWISS Carbon w/remote lockout, air adjust; 6.5×1.5"Fork
WHEELSWheelsBontrager Race X Lite Disc wheel system, centerlock w/scandium rims, tubeless readyTiresMAXXIS Larson TT UST w/stans front, MAXXIS Crossmark UST w/ stans rearDRIVETRAINShiftersShimano XTRFront DerailleurShimano XTR, high mountRear DerailleurShimano XTR "Shadow," carbonCrankFSA K-Force Light 2×9, Trek custom narrow Q factor 42/29CassetteShimano XTR 11-32, 9 speedPedalsCrankBrothers T11 Egg BeatersCOMPONENTSSaddleSpecialized Phenom Seat PostBontrager XXX Lite mast systemHandlebarsBontrager Race XXX Lite, carbon, 0mm rise, 31.8mm, 580mm widthStemBontrager Race X Lite, 7 degree, 31.8mmHeadsetTrek Mountain Integrated System w/sealed bearingsBrakesetShimano XTR Ti hydraulic disc, custom HP hose, Ti version; 160mm front rotor, 140mm rear rotor (Trek exclusive)