Kelli's Krew Does the Swamp Romp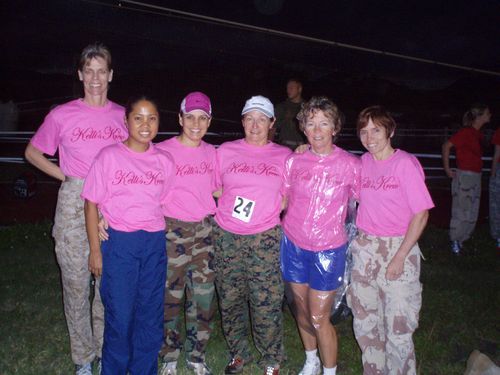 Some familiar faces wearing the bright pink Kelli's Krew shirts participated in the Swamp Romp. Over 400 teams participated (a race record) in the fun run through the mud and muck on the Marine base. They even got some air time on the 5:00 p.m. KHNL/KGMB news.
This is still one of my favorite races to "watch!" and I encourage everyone to give this race a go sometime. There were lots of other familiar faces out there and everyone seemed to have a great time.
Click here to see some more photos.
Great job ladies!!