Ultraman Photos Updated: He Finished!
Cheryl sent a few more photos from the awards ceremony Monday evening and those have been added to the photo album.
She said this: "only a couple,,,but I wanted everyone to see what real Ultraman Atletes look like!"
Hmmm, looks like long hair or no hair??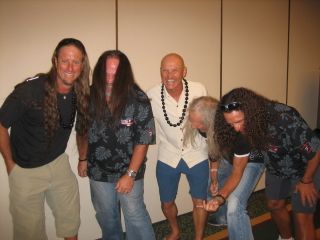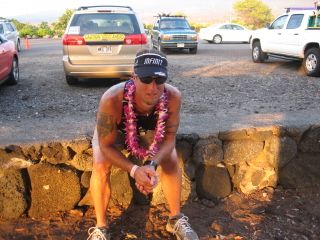 Click here to see a few more photos.
MORE PHOTOS HAVE BEEN ADDED TO THE ALBUM Sunday EVENING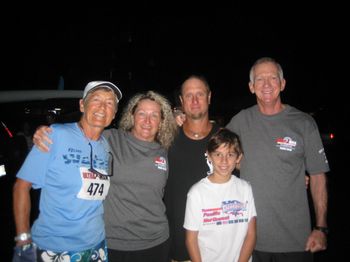 Notice how everyone–well the support crew anyway, are all big smiles. Steve has the look of someone who knows what he is getting himself into–3 long days.
UPDATED: End of Day 1. Total time: 10:41. Bike 7:32
End of Day 2 Bike: 11:03
End of Day 3 Run a double marathon. From Cheryl:

Steve had a very hard day…vomiting and not able to eat or drink much…
we got some saimin down him
and then he got better,,,only  to get sick again…it was on and
off,,,but we had him walking about a 10min mile to the finish…
plus a huge blister on his toe popped..
he finished and we are all very impressed at his performance…
Congratulations Steve!