Off to the Races, i.e Western States 100 Mile Endurance Run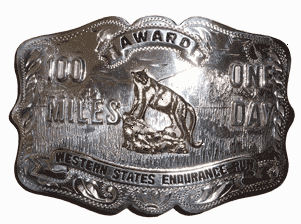 Imagine getting accepted into a race, training for it as if your life depended on it. In other words focusing intently on getting yourself into the best shape you could possibly get yourself into, putting hours of training in at the expense of other areas in your life, flying to the mainland with much anticipation only to find out that the race had been canceled due to forest fires and smoke. Ugh! Yuck! Trust me there were a few other expletives used by not only a couple of Hawaii-based H.U.R.T. runners but hundreds of runners who found out a year ago that the Western States 100 Mile Endurance Run had been canceled due to fire and smoke concerns.
Fast forward a year and here we are again. This Saturday, June 27 there will be some anxious people lined up at the starting line at Squaw Valley especially those who were ready a year ago. Do you think they are ready now? Just ask Marian Yasuda and Ernest Tay how they are feeling about this years race after the disappointment of last year. I believe they have both channeled that disappointment in training even harder and with more focus for this year. Additionally from Hawaii Stephanie (Reina) Jenkins and Gil Loomis are there to run as well. All 4 runners are ready to go.
They have their support teams and pacers in place as well.
The race starts at 5:00 a.m. Pacific time on Saturday. That is 2:00 a.m. Hawaii time. You can follow the webcast here.
You can also sign up to recieve e-mail updates of specific runners here. Pretty great today with all the technology it makes it pretty easy to follow along with the race to see how runners are doing.
We wish all the runners the best. Strong legs, cool breezes in the valleys, and just do your best.
Aloha,
Bob