2010 HURT 100 Photographs from Peter Daspit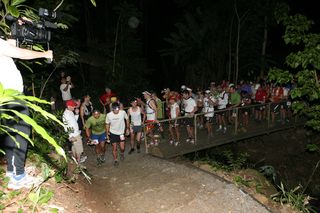 As many of you saw at the dinner on Monday, Peter Daspit got some great photos during the race this past weekend.
From Peter:
"If folks want the original 4 mb files resolution files for some nefarious purpose, or if they have something else I can help them out with, or just want to tell me I made their nose look too big/small, they can contact me at peterdaspit at hotmail dot com and I'll try to help them out."
You can view these photos by clicking the links below. Remember you can click on the first thumbnail photo and then it will enlarge and you can click through each album like a slide show.
Also at the bottom of each page of thumbnails there are arrows to click to the next page in the album.